Retirees are Moving to Park Model Trailers in Upscale RV Resorts
For many seniors, retirement means downsizing to a smaller home, and perhaps even moving to a less desirable location to save money.
Not so for Alleene and Dominic Pedicone. They sold their Wisconsin home and bought a recreational park trailer or "park model," which they use during the summer months at Yukon Trails Camping, an RV resort in Lyndon Station, Wis., near The Dells. And the Pedicones still had plenty of money left over to purchase a manufactured home in Florida, which they use during the winter months.
"It's worked out very well for us," said Alleene Pedicone, 65, a retired secretary. "You couldn't get an apartment for what we pay. And we're in very pretty locations."
While most people have never heard of recreational park trailers or "park models," they are gradually being discovered by seniors, who collectively have purchased nearly 80,000 of these units during the past 10 years, said William Garpow, executive director of the Recreational Park Trailer Industry Association (RPTIA) in Newnan, Ga.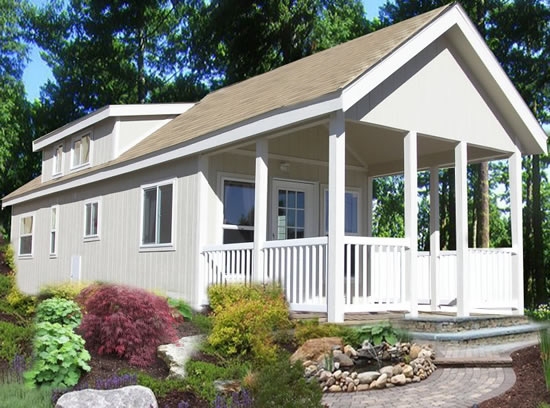 Garpow attributes the park model's allure not only to its price, but to its aesthetic appeal. Unlike manufactured homes, park models" are 400-square foot movable resort cottages that are designed exclusively for part-time recreational use. Typically upscale in appearance, they often include hardwood floors, bay windows and lofts as well as cherry, oak or maple cabinetry. They also are very affordable, with prices starting in the $30,000 range.
And because park models are technically classified as recreational vehicles, they can be set up on leased sites in campgrounds and RV parks and used as weekend retreats or seasonal vacation dwellings. That's precisely what's happening at Yukon Trails Camping and at many of its sister RV resorts, which are owned and operated by Equity LifeStyle Properties Inc., a Chicago-based company whose parks collectively have roughly 7,000 park models.
The same concept is being promoted by Queensbury, N.Y.-based Morgan RV Resorts, which owns and operates parks throughout the Eastern United States, including Peters Pond RV Resort in Sandwich, on Cape Cod.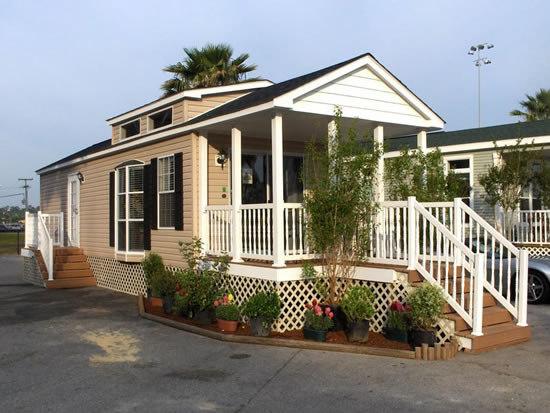 Both ELS and Morgan RV Resorts specialize in leasing park model sites in locations many people could not otherwise afford.
"It's beautiful here," said Marion Steinbrenner, a retired teacher who sold her house on Cape Cod and used some of the proceeds to purchase a $40,000 park model at Peters Pond as well as a permanent RV site in North Fort Myers, Fla., where she keeps a fifth wheel for use during the winter months.
Steinbrenner said this approach has made sense for her financially because it enabled her to retain some of her equity for other uses during her retirement years while still enabling her to keep her living expenses to a minimum.
Steinbrenner said monthly lease fee for park model site at Peters Pond range from $3,000 to $6,000 per year, and include all utilities except for telephone service and propane.
Park model owners at Yukon Trails in Wisconsin, for their part, pay about $1,900 per year in lease and utility fees, not including electricity and heating.
"We think these units offer the most affordable vacation option in the country," said Garpow of RPTIA, adding, "If your retirement dollars are finite, this is a way to stretch them."
For more information about the increasing use of park models in campgrounds and RV resorts across the country as well as contact information for parks in your area that have park models for sale or for rent, please contact Bill Garpow, executive director of the Newnan, Ga.-based Recreational Park Trailer Industry Association (RPTIA) at (770) 251-2672. Additional information is available on the association's website at www.rptia.com.