RVers Fred & Suzi Dow to Be First Couple to Visit Every U.S. National Forest
Bisbee, AZ (PRWEB) March 5, 2008 -- Fred and Suzi Dow, publishers of the U.S. National Forest Campground Guide Website, plan to complete their lifelong mission of visiting every national forest in the United States when they visit Alaska's Tongass and Chugach National Forests in May 2008. The couple will begin their 9,000 mile round trip by RV in mid-April when they depart Arizona.
The Dow's achievement caps an adventure they began in 1994, when the couple "hatched" an idea for developing the National Forest Campground Guide while returning from a weekend of camping. To date the Dows have visited and researched 151 national forests and personally surveyed 2,345 campgrounds. (Of the 156 National Forests, three do not have developed campgrounds, so the Dows have not visited them.)
The Dow's achievement is also significant in the fact that their Website is the only resource to provide comprehensive information on national forest campgrounds across the U.S. - versus focusing on regional or local campgrounds. All campground information on their Website is provided free of charge as a public service.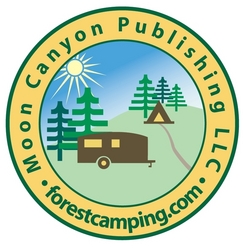 "Our mission," says Fred Dow, "is to provide the public with a complete and comprehensive guide to national forest campgrounds. In the last 13 years, we've driven over 250,000 miles, made hundreds of friends, developed a following online, and are ardent supporters of the national forests. The fact that we've already accomplished so much - and that we'll be completing our mission this year - means a great deal to both of us. We hope people will follow our trek and celebrate with us online."
People will be able to follow the Dow's trip to Alaska via the couple's Website, the "Camping with Suzi" blog, the site's online forums, and the couple's monthly, "National Forest Wanderings Newsletter." The Website offers up to 55 fields of information in each campground review and personal perspectives of the Dows, who have actually visited the campgrounds. The Website received over 1.1 million unique visitors in 2007, up from over 960 thousand in 2006.
While researching the Alaska National Forest campgrounds, Fred and Suzi will also cover how to use the extensive Alaska ferry system. The Tongass National Forest, for example, is actually a collection of islands stretching 430 miles from Ketchikan to Haines; the Dows have to hop-scotch from one island to another to do their research.
In addition to managing and developing the U.S. National Forest Campground Guide Website , the Dows have also self-published printed soft covers and eBook CD versions of the U.S. National Forest Campground Guides organized by geographic region, which can be purchased online at their Website.
Both national forest and national parks emphasize resource preservation; however, national forests differ from national parks in that national forests are managed for multi-use purposes, including logging, cattle grazing, water shed management, and recreation. Visitors can enter many national forests and hike their trails without paying a fee or obtaining a permit - versus a national park, most of which require an entry fee and permit. Campers usually pay a nominal fee when using national forest developed campgrounds. National forests are managed by the Forest Service under the U.S. Department of Agriculture.
About Fred and Suzi Dow
Fred Dow retired from the U.S. Department of Housing and Urban Development in 1996. Suzi Dow is a former instructor at George Mason University. In 1996 the couple moved from their Virginia home to become full-time RVrs and to devote their full attention to their research. They now reside part-time in Bisbee, AZ.